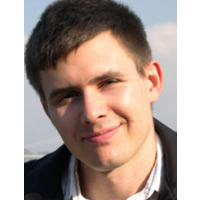 "...Mitchell Heisman, an erudite, wry, handsome 35-year-old, to walk into Harvard Yard on the holiest day in his faith and fire one shot from a silver revolver into his right temple, on the top step of Memorial Church, where hundreds gathered to observe the Jewish Day of Atonement.
But if the 1,905-page suicide note he left is to be believed — a work he spent five years honing and that his family and others received in a posthumous e-mail after his suicide last Saturday morning on Yom Kippur — Heisman took his life as part of a philosophical exploration he called "an experiment in nihilism.''
At the end of his note, a dense, scholarly work with 1,433 footnotes, a 20-page bibliography, and more than 1,700 references to God and 200 references to the German philosopher Friedrich Nietzsche, Heisman sums up his experiment:
"Every word, every thought, and every emotion come back to one core problem: life is meaningless,'' he wrote. "The experiment in nihilism is to seek out and expose every illusion and every myth, wherever it may lead, no matter what, even if it kills us.''
Over the years, as he became more immersed in his work, often laboring over it 12 hours a day, Heisman shared bits with friends and family but never elaborated on the extent of his nihilism — his hardened view that life is vapid and nonsensical, that values are pretense, that the "unreasoned conviction in the rightness of life over death is like a god or a mass delusion.''
He told them he was working on a history of the Norman conquest of England, cloistered in a cramped apartment he shared in Somerville."