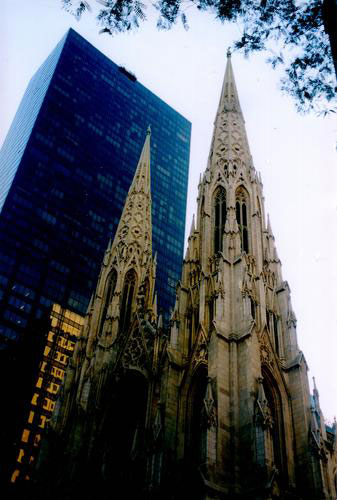 "We hominids have been evolving for millions of years. Why would that have suddenly stopped? Isn't our kind, Homo sapiens, subject to the same forces of Darwinian natural selection as all other species?
(...)
About 40,000 years ago, as we Homo sapiens were busy replacing Neanderthals in Europe, the archeological record reveals that a great leap forward took place in our species. We began making cave paintings, jewelry, sculpture, markedly better tools and weapons. And, according to Gould and leading thinkers across many disciplines, from biology to anthropology, our evolution became purely cultural. This paradigm held sway for decades. "There was a really pervasive ideology, especially in social science, that humans are all the same and biology doesn't count," says the anthropologist Henry Harpending.
The most obvious reason for thinking our natural evolution has ceased is that we're just a single species. In the 200,000 years since we modern humans first appeared, we have not split into other species. Any person on Earth today can, theoretically, interbreed with any other of the opposite sex. This is true despite obvious differences in physical traits between individual people as well as between—dare I say it?—races. With my blue eyes and pale skin—I'm of northern European descent—no one would confuse me with an Australian Aborigine, a Han Chinese, or a Bantu African, or any of them with me.
Racial sensitivities certainly played a part in the paradigm holding fast for so long, and I've found that they make writing about this subject difficult even now. The notion that races could differ biologically in substantial ways harks back to eugenics and Nazi atrocities. Particularly when it comes to whether some ethnic groups or races may be "smarter" than others, the unspoken agreement among researchers has traditionally been, and perhaps sensibly so, "don't go there."
(...)
In 2005, for instance, Bruce Lahn, an evolutionary geneticist at the University of Chicago, reported in Science that variants of two genes known to play a role in brain development—microcephalin and ASPM—appear to have undergone strong recent natural selection. Lahn inadvertently got himself into hot water by noting that these presumably beneficial mutations are common in Eurasian populations but rare in African. This even though he emphasized that neither he nor anyone else has any idea whether these genes or this recent selection pressure has anything to do with intelligence per se.
The truth is that, with studies such as Sabeti's and Lahn's increasing in frequency, "don't go there" may no longer be sustainable. As Pinker wrote in a New Republic article on the Ashkenazim theory, "Reality is what refuses to go away when you do not believe in it, and progress in neuroscience and genomics has made these politically comforting shibboleths (such as the non-existence of intelligence and the non-existence of race) untenable."
Vão ver o resto do artigo, que é extremamente interessante e bastante menos "político" do que a minha selecção pode dar a entender.